21st May 2022
Pinsent Scout Site, Winchester
SUPPORTED BY BEAST ASU
ZONE 1
ADRENALINE
Your favourite high adrenaline activities; from archery to tomahawks and gladiator joust to super slider. This zone is all about the fun
ZONE 2
ADVENTURE
Here you'll find your favourite Scout activities such as fire lighting, camp ffod and axes. There's also fun to be had in this zone with our super fun nerf shooting range.
ZONE 3
CREATIVE
Discover your creative skills in this zone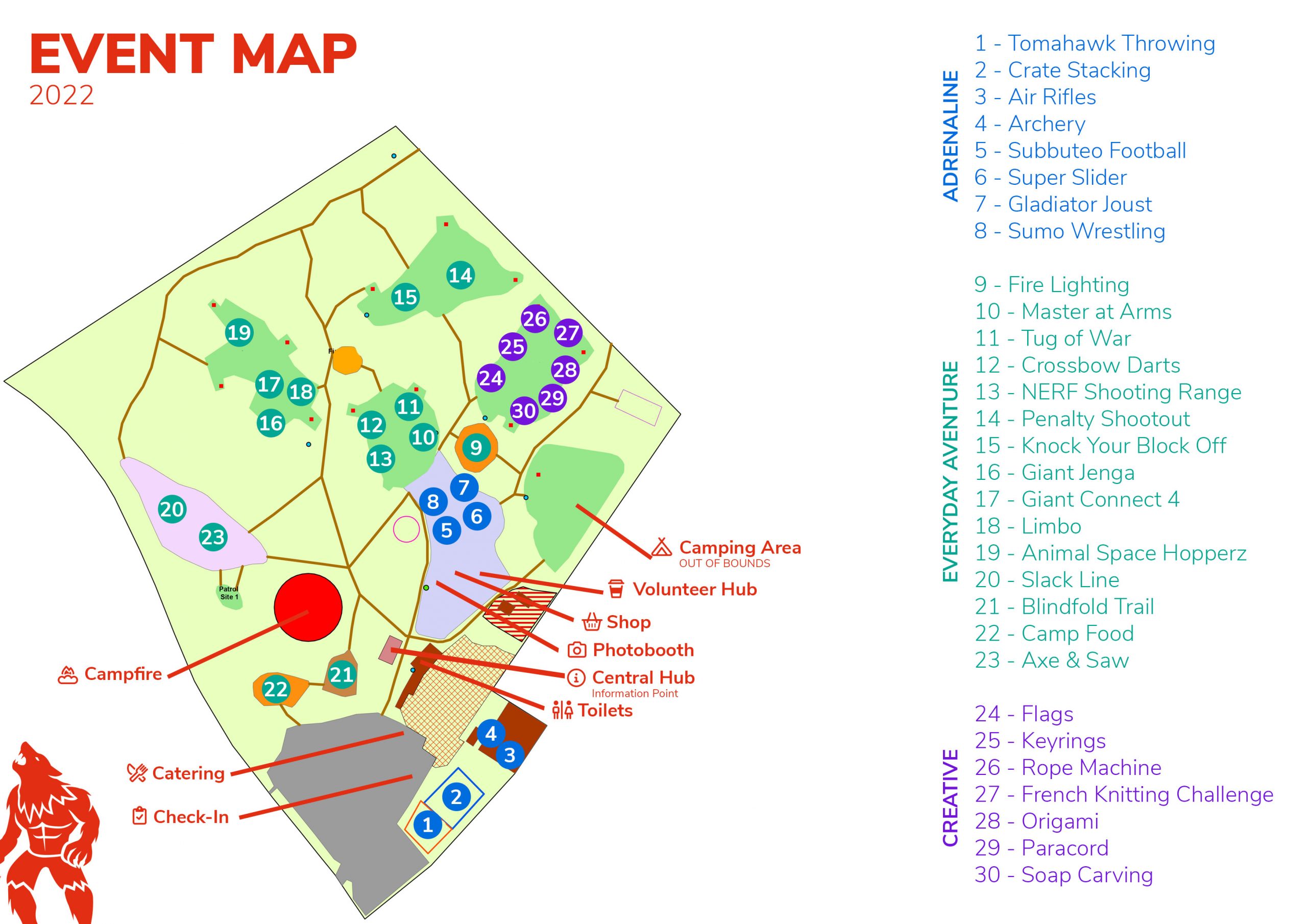 BEASTLY WILL RETURN FOR 2023
Save the date! Saturday 24th June
Who is this event open to?
This event is open to all members across Basingstoke East Scouts. If you'd like to attend please speak to your section leaders or visit your parent portal on Online Scout Manager.
What time does the event take place?
The event is running from 09:00-18:00 however due to the number of participants please see your personal joining instructions for your drop off and collection times. You will have a dedicated slot for your group to ensure you arrive with other participants you know. If you are volunteering for the event you will also have personailised instructions and an off-site car park.
Do I need to bring lunch?
Lunch is totally your choice, we have 2 options available to you for food:
Pre-order your lunch using this form
Bring a packed lunch
Do I need any more money for the day?
There will be a tuck shop and hopefully a Scouting souvenir shop. However all activities are included in the charge made by your group so there is no additional money required for those. We are able to accept card and cash payment for these.
More questions?
Please speak to one of your section leaders