6 things you should do before you go on a hike
6 February 2021
If popping to the park no longer feels exciting, you may be ready to venture a little further and head out on your first (local) hike. If you want to step it up, get prepared with our six top tips.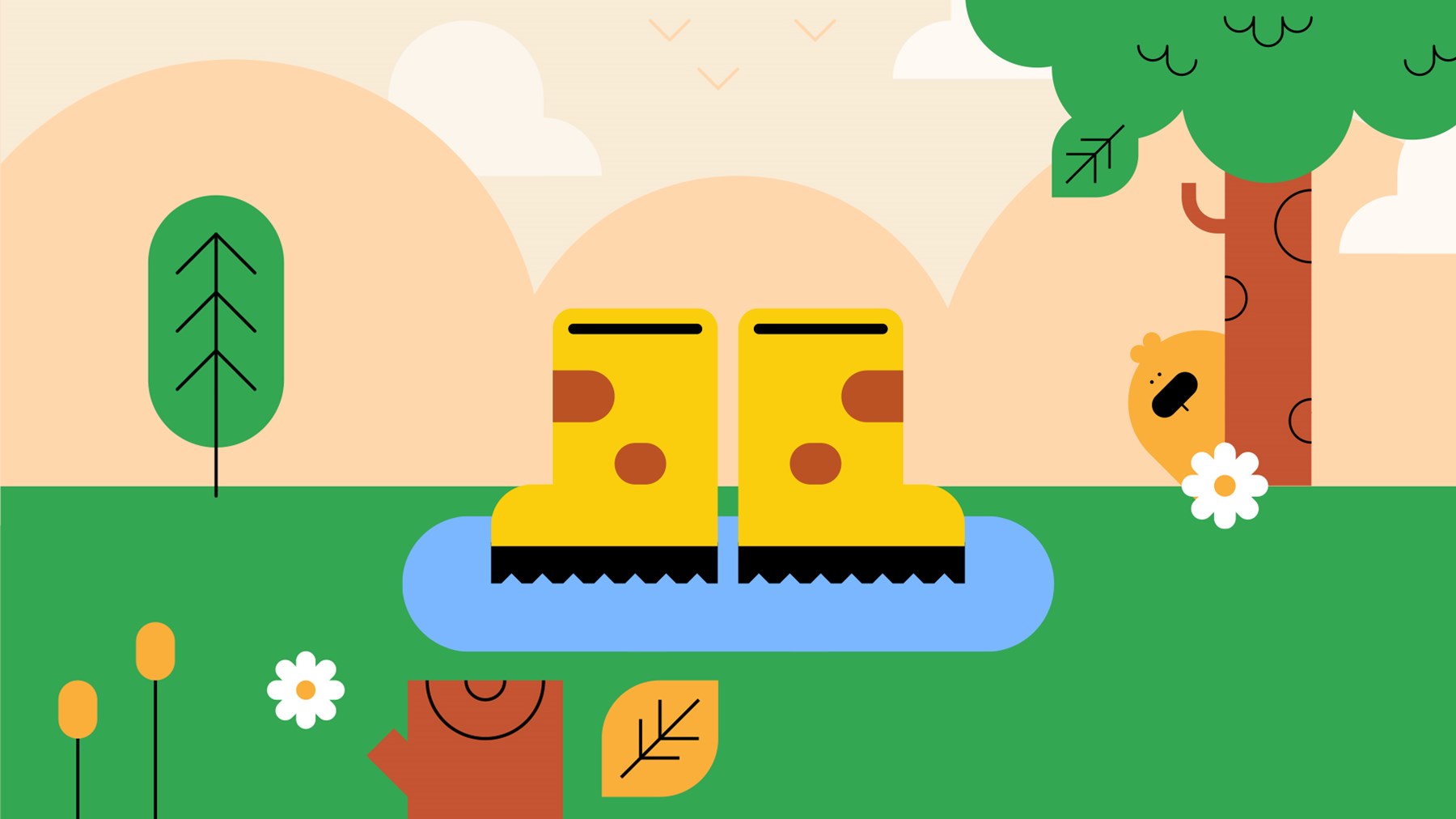 Break in your walking boots.
We get it: you want to get straight out there, and we don't blame you. But take the time to grab a pair of suitable walking boots and break them in and your feet will thank you. You don't need to do anything fancy: wearing them around the house for a few days and getting to know which socks work best is all you need to do to avoid the dreaded blisters.
Check the weather forecast, then check it again.
The UK's weather is full of surprises so check, check again, and dress for the weather. Layer clothing to trap warm air (and so you have options if it's not quite the weather you were expecting or hoping for). It's always worth investing in some good-quality waterproofs just in case, whether it's a lightweight coat or the full mac, trousers, and gaiters.
Pack your bag.
Choose a comfy backpack that'll leave your arms free. Don't forget your snacks and other essentials such as a small first aid kit, blister plasters, reusable water bottle, and a torch. What else you'll need depends on where you're going and how long you're planning to walk for. Why not get the kids involved with a fun activity like Grab it, bag it?
Brush up on the rules of the countryside.
Depending on where you are, you'll need to follow the Countryside Code, Scottish Outdoor Access Code, or Countryside Code (Northern Ireland). It's simple stuff, but learning the basics doesn't have to be boring: do it together with a fun game like Countryside Code: true or false or get creative with Mission responsible.
Sort the safety stuff.
Tell someone where you're going and when you'll be back – and remember to pack a fully-charged mobile phone.
Remember what it's all about.
 If you're new to hiking, don't put pressure on yourself to walk miles and miles on day one. Be kind to yourself and plan an achievable and enjoyable route. If you've got little ones with you, think about whether the scenery will be enough to keep them entertained. You could set them challenges along the way with While out walking or get stuck into a Mindfulness walk.
Content originally posted on The Scouts UK website at https://www.scouts.org.uk/news/2021/february/6-things-you-should-do-before-you-go-on-a-hike/
Return to News